Vehicle Passes Now Available!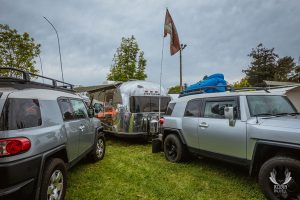 Tickets are selling quickly, and we just released vehicle passes to ticket-buyers. We're excited to see you!
This year, vehicle passes are ONLY for general population vehicles where you will be sleeping in the vehicle. There will be no vehicle ins and outs on opening day. Attendees WILL be able to drive in on Sunday at Exodus to pack up.
This will cut back on cars driving through the event and taking up space at campsites that could be used for campers. But don't worry: the parking lot is a short walk from the gate and, with your wristband, you can go back and forth to your car during the hours the gate is open.
If you are an art car or theme camp and need a vehicle parked at your camp, email Placement.
We will be providing a frequent shuttle service on Thursday (for early-entry holders), Friday and Saturday. This will carry campers from all points in the parking lot to the gate and throughout the fairgrounds.
The shuttle will be available from noon-midnight Thursday 5/2, 8AM-midnight Friday 5/3, and 8AM-4PM Saturday 5/4. There will be no shuttles operating on Sunday, but campers will be able to bring their own cars into the fairgrounds to pack up.
On arrival, if you're in a placed camp and know where you'll be camping, just let our friendly shuttle drivers know where you want to be dropped off.  And if you're a walk-in camper, the shuttle drivers will have a map available so you can find the walk-in camping spots.